UAS Platforms
UAV airframes
Shadow MK-1
Fixed wing UAS platform
Wingspan: 5.2 m (16 ft. 2 in)
Length: 2.95 m (9 ft. 8 in)
Height: 0.89 m (2 ft. 7 in)
Wing Area: 3.09 sq. m (30 sq. ft.)
Dry Weight: 55 kg (121 lb)
Max. take off weight: 90 kg (198 lb)
Fuel Capacity: 30 litres
Power plant: 22 BHP Twin-cylinder piston engine
Speed Range: 75-208 kmph (47-130 mph)
Endurance: 6 hours
Payload Capacity: 25 kg
Description
The SHADOW UAV system caters to the medium-sized UAV/RPV market. The SHADOWsystem offers modularity, ruggedness and accessibility that is second to none in field operations. With payload capabilities in the 40 kg range, and a nominal price tag, the competitive edge is obvious. The SHADOW airframes use bullet-proof Kevlar molded fuselage pans, Kevlar/Graphite reinforced equipment bays and side stress panels and high-tensile steel aramid-reinforced landing gears. A variety of payloads can be supported with the available onboard power supplies.

The SHADOW UAV systems were specially developed to cover a customer requirement for a family of modular composite airframes that could provide tactical surveillance capabilities in the 160-200 km range. Based on a classical twin-boom pusher layout, the aircraft can be equipped with a variety of stock or modified power plants, including tuned-exhaust and belt-driven modifications. All models support real-time video and data modules and flight avionics for at least 200 km LOS range applications.



VARIO Benzin
Rotorcraft UAS platform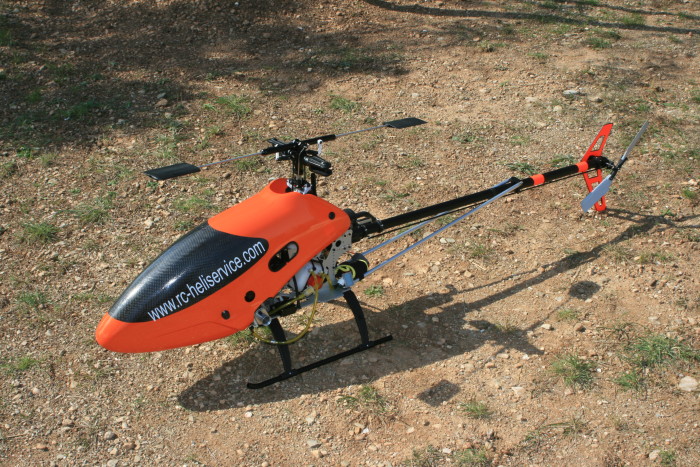 Description
The Benzin Acrobatic is specially designed for the use of a 23cc Zenoah G230 engine. This gasoline engine, available from www.eastcoastvario.com, develops 3.5 horsepower and is capable of pulling the 14.5-pound Benzin Acrobatic through loops, rolls and all FAI-like aerobatics. With a 6.72 to 1 gear ratio and the special Vario forward facing tuned exhaust system, the model is very quiet in flight.
The entire kit is manufactured in Germany by Vario and features the proven Vario main rotor head, machine cut Delrin gears, long lasting centrifugal clutch and clutch bell system, Vario metal tail rotor gearbox, stainless steel torque tube drive, and eCCPM control. The Benzin Acrobatic is an even better gasoline engine powered helicopter than the Vario Benzin Trainer that was introduced six years ago.